The Shaw Laboratory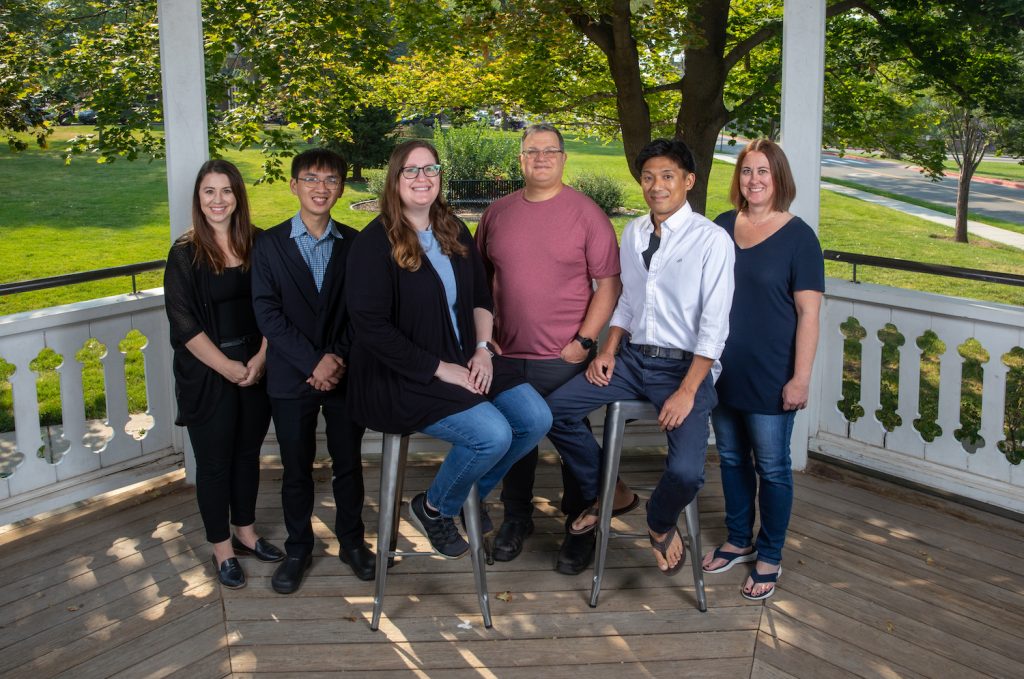 The Shaw Laboratory is located within the Nora Eccles Harrison Cardiovascular Research and Training Institute (CVRTI) and is focused on understanding the cell biology of heart arrhythmias and heart failure progression. Members of the lab study how cardiac ion channels are formed and how channels are targeted to specific subdomains of cardiac cell membrane in both healthy and failing heart muscle. Shaw Lab researchers combine a broad spectrum of backgrounds from talented basic scientists to medical students and clinical cardiologists. The lab research includes the mechanisms of RNA translation, cytoskeleton-based delivery of channels, the mechanisms of heart failure progression, and clinical studies of patients with heart failure. This "cell to bedside" approach is designed to develop novel diagnostics and therapeutics for failing hearts.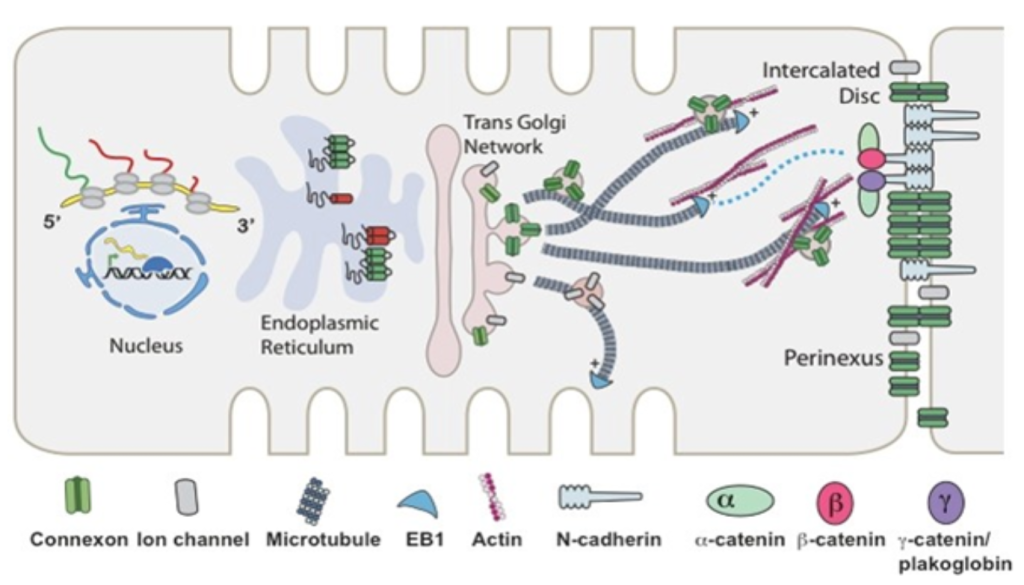 Featured Publications
Protective mitochondrial fission induced by stress-responsive protein GJA1-20k

AFTER 30 YEARS OF WORLDWIDE RESEARCH IN ISCHEMIC-PRECONDITIONING, SHIMURA ET AL HAVE IDENTIFIED THE MEDIATOR MOLECULE. STRESS RESPONSIVE GJA1-20K WORKS WITH ACTIN TO CAUSE A NEWLY IDENTIFIED PROTECTIVE MITOCHONDRIAL FISSION, PROVIDING A THERAPEUTIC OPTION TO PROTECT ORGANS AGAINST ANTICIPATED ISCHEMIA.

Shimura D, Nuebel E, Baum R, Valdez SE, Xiao S, Warren JS, Palatinus JA, Hong T, Rutter J, Shaw RM. Protective mitochondrial fission induced by stress-responsive protein GJA1-20k. eLife, October 5, 2021.

This study introduces how a protein formed by internal translation of Connexin43 mRNA is essential for the electrical communication of each heartbeat. Without it, arrhythmias and sudden death occur. In a broader sense, the study explains how previously unknown proteins are generated and required for heart function, expanding our body's repertoire of protein diversity

Xiao S, Shimura D, Baum R, Hernandez DM, Agvanian S, Nagaoka Y, Katsumata M, Lampe PD, Kleber AG, Hong T, Shaw RM. Auxiliary Trafficking Subunit GJA1-20k Protects Connexin43 from Degradation and Limits Ventricular Arrhythmias. JCI, 2020; 130(9):4858-4870.

Cardiac BIN1 Folds T-tubule Membrane, Controlling Ion Flux and Limiting Arrhythmia.
https://www.nature.com/articles/nm.3543

This study introduces a new concept of how heart muscle is organized and identifies a new cardiac protein (cardiac BIN1 or da d d dcBIN1), which is responsible for the microarchitecture of heart muscle cells. cBIN1 is important as both a diagnostic for patients with heart failure, and therapeutic for patients with either heart failure with reduced ejection fraction (HFrEF) or heart failure with preserved ejection fraction (HFpEF).

Hong T, Yang H, Zhang S, Cho HC, Kalashnikova M, Sun B, Zhang H, Bhargava A, Grabe M, Olgin J, Gorelik J, Marbán E, Jan LY, Shaw RM. Cardiac BIN1 folds T-tubule membrane, controlling ion flux and limiting arrhythmia. Nature Medicine, 2014; 20:624-32.
The Shaw Lab Research Team